Testimonial & Customers


---
Hi Yan,
Just to send a note to say thank you and let you know how much we appreciate the support we had.
Roger is accommodating, organized (he remembers all address while I don't!) and most of all, always have a cheerful attitude which makes the journey very enjoyable.
All our management team members were very impressed with him and can't say enough about his cheerfulness. All drivers we had were always punctual, polite and helpful, but Roger is genuinely cheerful, which makes him really stands out (Trust me, our management team had used MANY drivers all over the world=))
Thank you for making our meeting in Shanghai stressless=)
Best regards,
Mandy Lee, GMS
Team Lead |TheMIGroup


---
June 23, 2014
This is a reference letter for Mr. Wang, who has driven for our family of 5 (we have children ages 7, 9, 11) since January 2014 when I changed employers and we could no longer use our original van and driver.
Over the last 6 months we have been happy with Mr. Wang's service delivery. He is amiable, always on time, reliable, and trust worthy. He keeps the van tidy, and is quite flexible in working overtime from time to time when we go out for dinner, etc. He assists in putting bags into the car, and carrying things from the car to the house. He is conscientious with the kids as well.
He is a fairly cautious driver with a decent knowledge of roads and routes. We never worry about him driving our family around town. Indeed, we have had no accidents of any kind during the time he has driven for us.
Please feel free to email me in case of further questions at gaubrey@lenovo.com
Thank you,
George Aubrey

---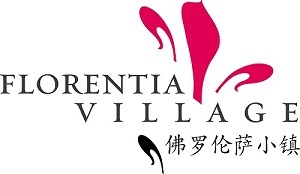 Our Companies RDM Asia and Florentia Village have been working with ITS since 2009 in Beijing and Shanghai utilizing a wide range of transportation services, tailor made by ITS for our needs.

Since the establishment of our presence in Asia, ITS has become our loyal and trusted transportation partner and their service have always been of outstanding level, with great care for details and pro-active attitude to always anticipate our most challenging needs, considering the wide range of people we had to entertain and move around in the region, from high-end brands, guests, wealthy clients, investors and celebrities.
I have therefore no hesitation to strongly recommend ITS as a great potential transportation partner in China."
Ivano Poma
Managing Director RDM Asia & CEO of Florentia Village
---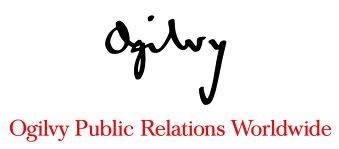 I have relied on Yan and his company (ITS) to handle my family's transportation needs in China for several years because he and his team are trustworthy, reliable and super responsive in English. Their cars and vans are always clean and new and they understand the importance of safety.
On several occasions, I have entrusted his drivers to take care of friends and family members visiting China for the first time – independently taking them to all the sites in Beijing and out to the Great Wall over several days, as well as managing their needs in Shanghai, all without my presence or need to intervene in Chinese. His team 'gets it' and my visitors have had nothing but rave reviews.
My wife and I rely on Yan and his colleagues several times a month for airport pick-ups (often arranged from the airplane seat prior to take off) and they are always there when we land, smiling and ready to help with the bags. When we're going out to dinner to an area of town with tough parking or few taxis, or we simply do not want to drive ourselves, we call Yan and he's got a guy ready to go.
In China, it can be a challenge to find drivers who understand the needs and expectations of foreign travellers and expats and who have a true service mentality. It is even harder to find one who speaks any English, much less great English. Yan and his team do all of this and more and I could not recommend them more highly.
Andrew Dunn
Director
H-Line Ogilvy (Ogilvy Public Relations), Beijing


---
Any visit to Beijing is incomplete without the mandatory visit to the Great Wall. We chose to visit Mutianyu because we had read that it is less crowded than Badaling and more scenic. We never saw Badaling, but Mutianyu didn't disappoint us. Since we were a group of 4 adults and 3 children, we decided to hire a taxi for the day. For those who are alone or a smaller group, the bus would also be a perfectly doable option since we used the bus transport extensively in other places. There are several drivers, johns and Joes, mentioned in the TA posts, for hiring a taxi. But when I contacted them, I found their initial quotes were all very high. Then I checked out beijinger.com and stumbled on a hidden gem of a guy called Yan Hongchao (service@itsinfo.com.cn)

Yan owns a car rental company in Beijing and speaks perfect English. Instead of beating around the bush, his initial quote itself was very competitive (CNY 1,000 for a 7-seater van). Yan is very punctual in his correspondence and we corresponded extensively in chalking out the itinerary, which included a visit to the Ming Tombs on the return leg. He made it very clear that he cannot take us to any souvenir shops - exactly what we wanted. When I was finding it impossible to book my train tickets in advance to Shanghai, Yan offered to book them for us visiting the counters on the first day when bookings opened. He paid all the money up-front (more than CNY 3,500) even though we were totally unknown to him, never asked for any advance and booked all the seats exactly as we wanted. We only paid him after we reached Beijing and best of all, he did not charge a penny for the service (other agencies charge as much as CNY 150 per ticket). I thought Yan was one of the best guys out there, quietly doing his service.

On the day we were to leave for Mutianyu, Yan sent his driver punctually at 8am with a van big enough to accommodate 12, again at no extra charge, simply because Yan feared the smaller van for 7 might be a little cramped for us. We had a comfortable drive and reached the Wall by 9.30am. The place was still not crowded since the tour buses were yet to arrive. The driver personally led us to the ticket counters and we bought tickets for the chairlift-toboggan combo.
Sraghavan G.
Tourist from Emirates


---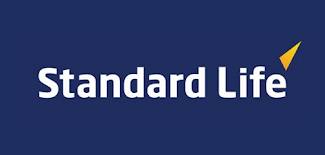 Hi Yan,
I hope all is well with you and I would like to introduce you to another friend of mine.
Kerry will visit Beijing with her mother at the beginning of April and I want to ensure they are well looked after.
They will need pick up at the airport and taken back at the end of their trip. They also want a trip to the Great Wall and perhaps a stop at the bell tower on the way back. Can you remind me, is that where they can take the rickshaw ride?
If you can please drop Kerry a note she will confirm dates, times and where she is staying.
Appreciate your help Yan and hope business is good for you still.

Best regards
Andy Clachers
Chief Operating Officer
Standard Life (Asia) Limited

---
Hi Yan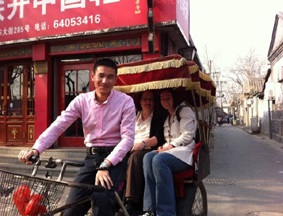 I just wanted to say thank you very much for organizing everything for us. Harry was an excellent driver, speaks fluent English, very helpful, polite, friendly and nice.
My mother thought that he was wonderful. After we left Beijing we went to Xi'an and she didn't like the driver there as much as Harry!
We had a fantastic time and I think that the fact that we had Harry to take us places and help us was what made it so good.
Please pass on my thanks to Harry for doing such a good job.
Thanks
Kerry O'Boyle
Standard Life (Asia) Limited